I'm Here to Help
My name is Dr. Jesse Allen and I can help improve your health. I specialize in difficult to treat lower back pain, sciatica and disk herniation using personalized care and medical standard treatment. I love working with families, seniors, and pets too. I frequently treat patients who have experienced trauma from accidents and athletes at all levels who want to reach their full potential.
---
Jesse Allen, D.C.
Doctor of Chiropractic and Health Consultant
Life Chiropractic College West '86

Dr. Jesse Allen has over 25 years of experience as a health consultant and extensive professional education in nutrition. He is an an active member of the California Chiropractic Association and former president of the Fremont Sunrise Rotary Club. After receiving honors from Northwestern University and Life Chiropractic College, He founded Fremont Back and Neck Care Center and co-founded East Bay Spinal Decompression. His work relations also extend to teaching injury prevention and safety programs with leading businesses including FedEx and Pacific Gas and Electric Company.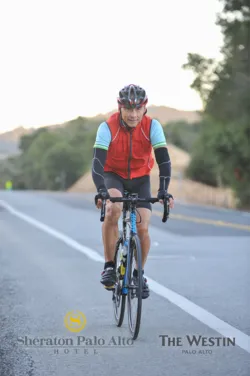 Dr. Allen is also an avid cyclist and runner. He has completed the "Queen's stage" of the Tour de California 5x through the L'Etape du California for amateur cyclists. Twice he completed the Mt. Baldy stage, one of the most difficult rides in California, with a climb to the HC classified, 6400 foot summit of Mt. Baldy. Dr. Allen has won his age group 3x and come in second 2x in the North Face Endurance Challenge trail half marathon.
Dr. Allen has worked with competitive cyclists and runners in the Fremont and Tri-City area to address injuries or provide maintenance Chiropractic care to keep them on the road or trail. His firsthand knowledge and training allows him to be able to address the concerns of competitive athletes while keeping up with the latest information on sports medicine.
Please do not hesitate to contact Dr. Allen at Fremont Back and Neck Pain Relief in Fremont California, with any questions. He is here for you and your wellbeing. Call or visit us today. (510) 438-9211